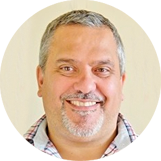 Greg Savva
Master's Degree Psychotherapy
Counselling Twickenham
Face-to-face, or online:  07506787034
Welcome to my profile. I'm Greg
I believe in a compassionate, open-minded approach to counselling. Helping you make sense of difficult thoughts and emotions, as you recover from anxiety, depression or a personal crisis. At Counselling Twickenham I can restore your confidence and self-worth in relationships, as you put the pieces together with someone you trust.
I can reassure you I have a very human way of interacting in online counselling sessions via Skype, Zoom, or phone. Most people find me very approachable and easy to talk to. You can call me for a brief conversation, just to get a feel of how I work.
I focus on finding the best way forward to help you remain true to yourself. For this reason, I see our work together as a partnership which thrives on effective listening and feedback. Offering realistic solutions that resonate with your experience.
As an experienced counsellor, I recognise that rebuilding self-awareness is vital to this process; so with each step forward you regain a sense of independence and learn to trust your instincts. This means recognising your strengths as well as your vulnerability.
At Counselling Twickenham, I understand that making changes to your life can be difficult. When you have so many demands, your emotions and relationships can impair your ability to cope in a crisis. That's why we work together in an atmosphere of respect and empathy. Offering you a safe place where you can voice your thoughts and concerns without feeling judged.
What can I offer?
Most people find me warm, approachable and easy to talk to. So if you feel unsure about what to do next, it may come as a welcome relief to talk things through online counselling with a therapist. I can help you improve your wellbeing and find solutions that suit your needs. I have listened to people in the most difficult circumstances, using supportive feedback and guidance. Counselling is an opportunity to gain insight and change your life for the better. It helps you develop emotional resilience and deeper self-awareness.
At Twickenham Counselling I integrate the latest scientific research as well as using mindfulness to manage your thoughts and emotions. Helping you repair your wounds and intimate relationships with healthy communication and understanding.
What is my experience?
I'm an attentive listener with an attitude of tolerance and respect. This comes from a rich experience of working with people from different cultures, professions, genders and sexual orientations.
I have 14 years' experience and a Master's Degree in Psychotherapy & Counselling. During my training I cut my teeth as a psychotherapist at MIND, the NHS and the first male counsellor at Portsmouth Rape Crisis Service. I was also a supervisor for trainees at St. Mary's University.
At Twickenham Counselling, (0750 678 7034) we will address your concerns and work through your struggles. You will learn to become more reflective and engaged in your own process. I work at Twickenham counselling, which covers Whitton and Twickenham.  This includes Online Counselling and in local areas Counselling Hounslow. I also cover nearby areas for Counselling Teddington, and counselling sessions for clients in Counselling Hampton. I offer online counselling, individual and couples counselling at affordable rates:
Call Greg for Twickenham Counselling 

07506787034
Sessions: 50 minutes (same day and time each week).
FAQs
Counselling Twickenham
What happens in counselling?
If counselling is new to you, feel rest-assured it's place you can come to find peace of mind.
Counselling helps you gain insight and make sense of your story, while having someone you can trust who listens. Someone neutral who helps you understand impulsive thoughts and emotions. Then we work on finding a way forward with solutions that work for you. I can offer very human and interactive online counselling sessions.
Do I have to know what I'm doing, or talking about in counselling?
There is no right or wrong way to do counselling. If you don't know what to do or say, it's normal. You don't have to come prepared or know exactly what to say – just a sense of your own difficulties. You may feel unsure about what happens next. Don't worry, you can ask questions, take your time and I will guide you through the process until you find the words.
Will I be judged or diagnosed with anything?
No. I will not be diagnosing you with any labels you don't understand, or speaking psychobabble. Counselling is an opportunity to talk with a counsellor who is neutral and offers you constructive feedback. If you're not sure of something, I am happy to explain it as often as you'd like.
How long does counselling last?
It's up to you - as short or long as you like. Usually you feel the benefit of counselling in a short space of time. Then use your gut-instinct to decide if the things you've learned are sustainable. But counselling is a process and cannot lead to change overnight.
Once a day and time is chosen we stick to that, with occasional changes. I allow for two free cancellations, however on the third occasion cancellations are rescheduled or paid for. If I cannot reschedule the client takes responsibility for payment. I do not work on weekends or bank holidays (including Christmas, New Year's Eve/Day and Easter).
Do I have to have something seriously wrong with me?
You will be accepted whether you're in crisis or simply out of curiosity. There is nothing too trivial or serious for counselling. You just have to feel ready to take the next step.
Click any of the below icons to verify my professional credentials
"Fear keeps us imprisoned in the mind: focused only on the past or anxious about the future. If we acknowledge our fear we can make peace with it. We will be at one with our endeavours and let go of suffering. If we take time to pause, breathe and re-centre ourselves, we will bring the mind back home."
Science of the Mind
At Counselling Twickenham, I take an informed approach using scientific research and psychology. I treat your body-mind as one embodied organism. Both body and mind are connected via the nervous system at conscious and unconscious levels. So how you feel in the body, affects your mental state and vice-versa.
Neurochemicals continually flow back and forth between body and brain. This keeps you in constant state of metabolic balance and wellbeing. While stress and anxiety can disrupt your health. Anxiety causes overthinking and excessive worry, which can trigger stress hormones such as cortisol. Stress puts your body into a 'fight, flight or freeze response'.
I can offer mindfulness to help you reduce stress, anxiety, anger and depression. Helping you  improve your self-awareness and how you respond to your emotions; liberating you from the unconscious traps you have created.
Mindfulness is about being present
It means living as close to the moment as we can. It uses the flow of our breath as a bridge between body and mind, awakening a deeper connection to ourselves. Alert from within, but in-contact with the outside world. By breathing mindfully, we use the simple flow of the breath as a way of attuning to our emotions and letting go. We live each moment more fully, bringing clarity and space to our thoughts.
Change is already happening, so accepting it helps us with the ebb-and-flow of life, as it happens. Not as we want it to be. Through mindfulness we learn to become more accepting of ourselves; paying attention to our inner being. Letting us filter out thoughts and memories that hold us back.  We stop getting caught up in the pain of fighting ourselves.
We do not fear what we cannot control. Learning to confront things and survive, by remaining open, curious and responsive to the here-and-now. I offer counselling Twickenham to surrounding local areas in Teddington, Hampton, Hounslow and West London. Thanks for taking the time to read this.
Some links to articles by Greg Savva
Blind panic and anxiety spikes