PLEASE DO NOT USE BOOKING FORM BELOW Please contact me direct gregorisavva@gmail.com or 07506787034
[contact-form-7 id="39" title="Contact form 1"]
Contact Me - Counselling Twickenham
My Office
449 Chertsey Road, Twickenham, TW2 6LS
Business Hours
Mon-Fri: 8:00 am - 9:00 pm
Contact Me - Counselling Twickenham
Whenever clients contact me at Counselling Isleworth & Twickenham,  I try to be as flexible and open to their needs. However, it is vital that time and personal boundaries are respected. Keeping to a schedule of times and dates for counselling sessions maintains the continuity of the therapeutic relationship. Counselling deals with issues that affect your psychological health and wellbeing. So you may come to counselling because you are struggling with anxiety, depression or broken relationships. 
Similarly I offer clients seeking a counsellor in Isleworth & Twickenham both individual and couples counselling. Couples counselling can also help people in relationships overcome their conflicts and learn better communications skills. If there's been a breakdown in trust, a disagreement or betrayal you may wish to voice your concerns in a neutral environment, while being facilitated by a skilled and experienced counsellor. 
I qualified as a psychotherapist and counsellor with a Masters Degree in Psychotherapy and Counselling. I'm an accredited member of the United Kingdom Council of Psychotherapists (UKCP).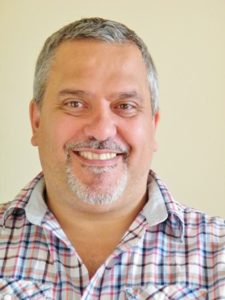 How to make enquiries
As a result, you might want to make enquiries about counselling before a consultation. Feel free to contact me by phone for counselling . You can contact me at Counselling Isleworth just to have a conversation or ask questions about particular issues without any obligation. Making the initial contact can often come as a relief and bring down barriers. This why I am there to listen and offer you support, rather than draw conclusions or make judgements about your life.
For this reason, I have no expectations of you as a counsellor in Twickenham, EnduringMind (Counselling in Isleworth area). You may wish to book a session, ask questions or get a feel for the person on the other end of the phone. So please do not hesitate to make enquiries about the kind of counselling I offer or browse my website at EnduringMind. Many clients tell me they take a long time to considering the type of counsellor they would like to work with. While I provide as much information on counselling as I can, there are a number of counselling resources available on my website.
Finally as a counsellor in Isleworth area, I set up my practice as a safe place for clients to talk through their concerns hopes and fears for the future. Consequently, I believe in building a positive professional rapport and a supportive atmosphere. Counselling Isleworth & Twickenham helps you explore anxiety, depression, stress, trauma, bereavement and managing conflict in relationships. Similarly, I offer Counselling Hounslow and Whitton areas.
Greg Savva